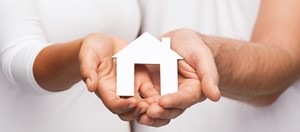 For home sellers, maximizing the value of your residence is key. However, it is important to remember the dangers associated with overvaluing your house.
If you overprice your residence, homebuyers may choose to look elsewhere for their dream house. As such, it may take you many weeks, months or years to sell your residence if you fail to price it correctly from the get-go.
So what does it take to avoid the risk of overpricing your home? Here are three tips to help home sellers set a fair price for any residence, in any real estate market, at any time.
1. Review the Housing Market in Your Area.
Spend some time assessing the local housing market – you'll be glad you did. This will enable you to better understand how your home compares to other residences in your city or town so you can price your house accordingly.
Check out the listing prices of homes that currently are available as well as the sold prices of residences that recently were purchased. By doing so, you'll be able to collect a broad assortment of housing market data and use this information to determine the right price for your house.
2. Get Your Home Appraised.
A home appraiser will conduct an in-depth examination of your residence, help you identify problem areas and determine your house's value. That way, you'll be able to enter the real estate market with realistic expectations and set a fair asking price based on your home appraisal.
Furthermore, a home appraisal offers valuable insights into ways that you can improve your home. The assessment will allow you to learn about the pros and cons of your home, and ultimately, determine the best ways to transform your house's weaknesses into strengths.
Don't forget to evaluate your home's interior and exterior as well. Completing home improvement tasks will improve your residence inside and out. Plus, performing home maintenance may allow you to set a higher asking price than you initially expected.
3. Hire an Experienced Real Estate Agent.
Let's face it – navigating the real estate market can be a long, arduous process. Thankfully, real estate agents are available that possess extensive industry experience and know-how, ensuring you can set the right price for your house without delay.
Perhaps best of all, a real estate agent understands the ins and outs of both buyer's and seller's markets. As such, he or she can offer recommendations about how to price your home, enhance your house's interior and exterior and much more.
With the right real estate agent at your disposal, you should have no trouble setting a fair price for your home. In addition, this professional will do whatever it takes to promote your house to the right homebuyers consistently, bolstering your chances of optimizing the value of your residence.
Don't leave anything to chance when you sell your home. Instead, employ a real estate agent, and you can speed up the process of selling your residence.